Adding a class is easy! Here's how to do it.
Go to your Admin Dashboard.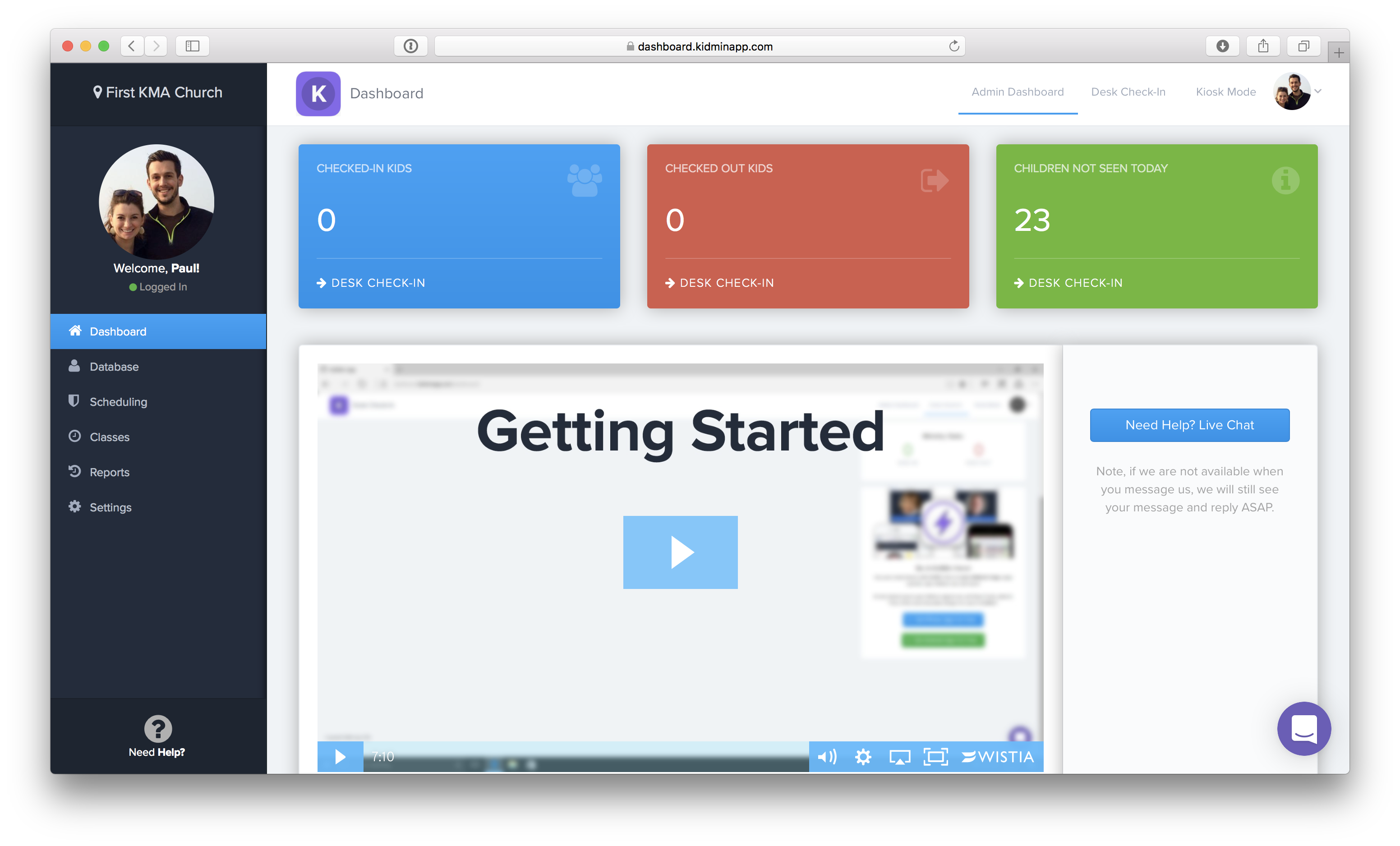 2. On the left hand sidebar,  click on Classes.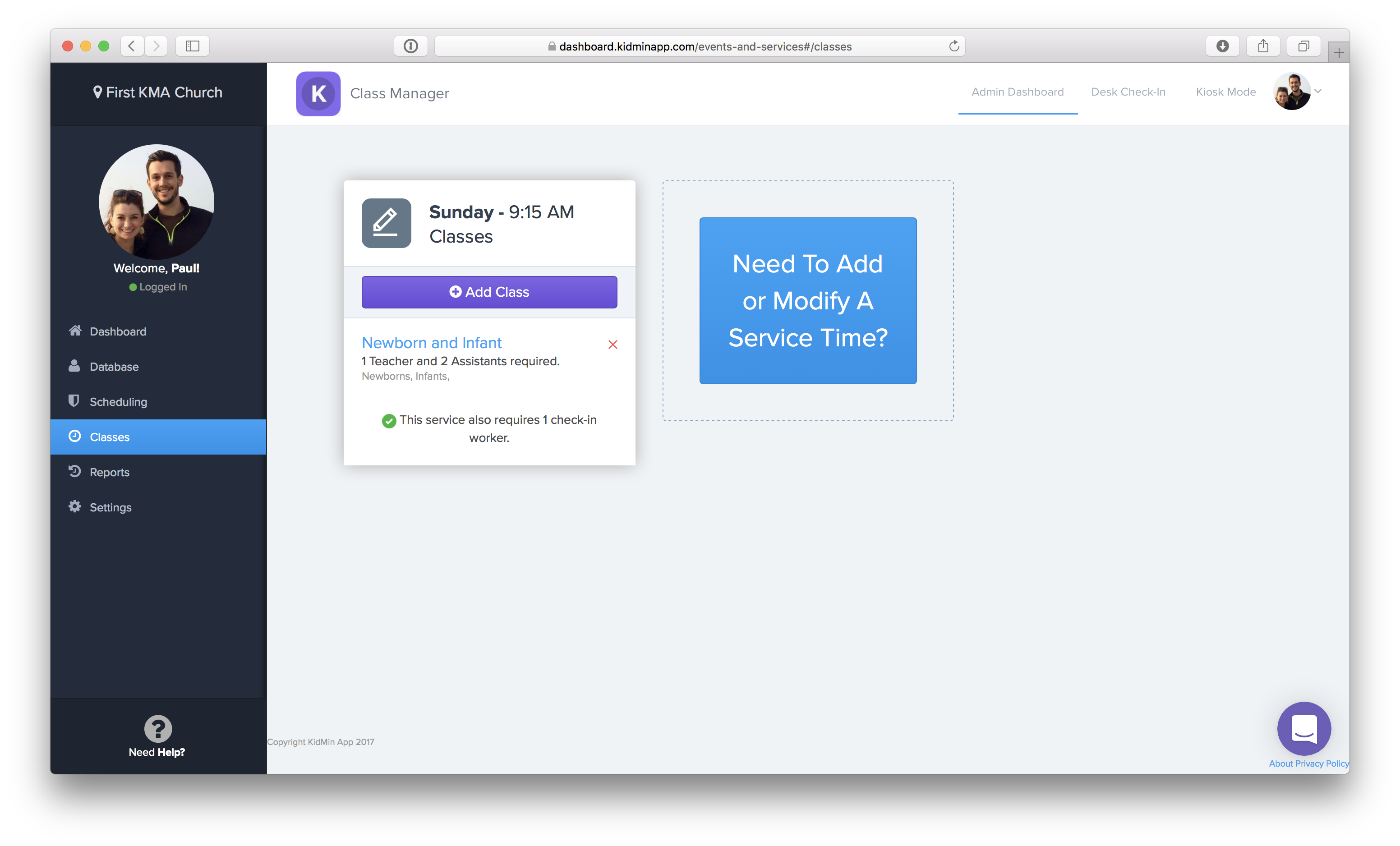 3. Tap the purple Add Class button to the service. Now you can give the class a name, select what ages are eligible for the class, and how many teachers and assistants are needed for the class.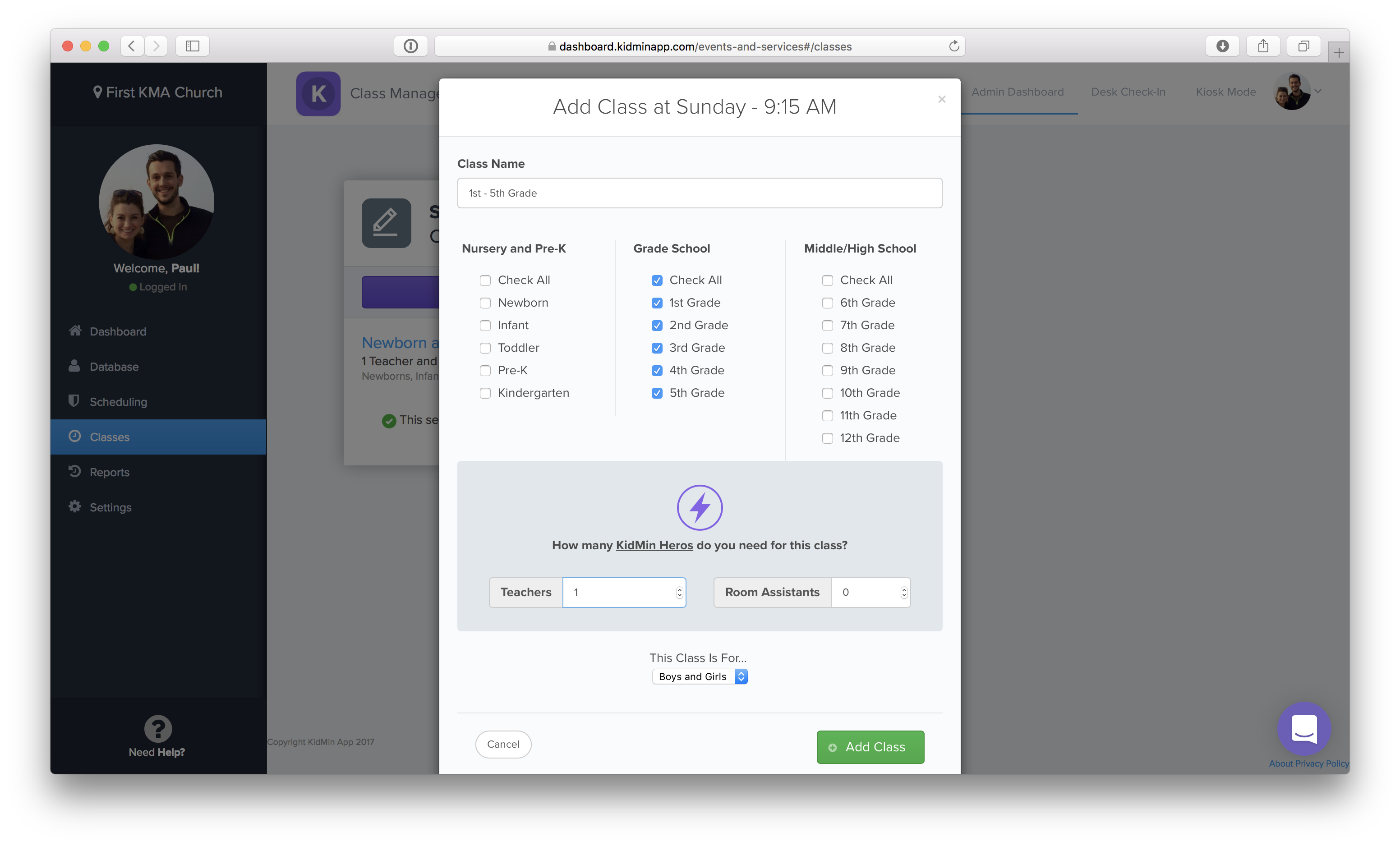 4. Hit Save and you're all set! The new class should appear instantly on the Desk Check In page and within 5 minutes on the mobile app for parents. :)