Check-out Options
Check-out Options

By Paul H
updated over 1 year ago
There are two main options for check out: individual child checkout, and mass checkout.
INDIVIDUAL CHILD CHECK-OUT OPTIONS
For classrooms/grades where parent pickup/verification IS REQUIRED:
For security reasons, we strongly recommend requiring parent pickup/verification in your younger classrooms/ages.
OPTION 1: Volunteer checks child out from desk check-in station. Volunteer clicks red button and searches parent name then select child(ren) to be checked out. To verify, parent shows volunteer physical tag OR electronic pickup tag (if using mobile app express check-in).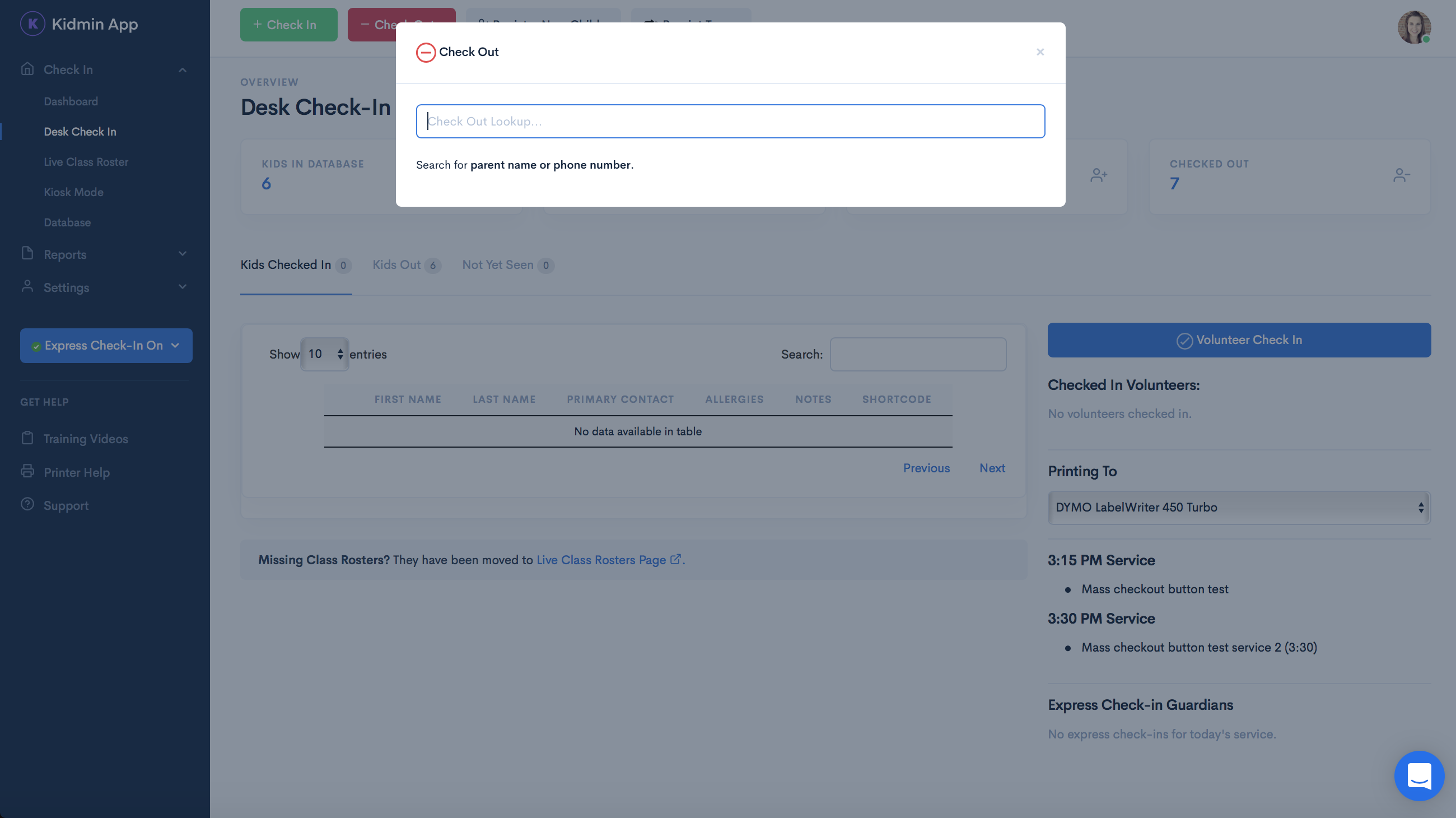 OPTION 2: Volunteer checks child out from their Kidmin mobile app. To verify, parent shows physical or electronic pickup tag (if using mobile app express check-in).
If using tag scanner, volunteer would scan physical tag or electronic tag. From there, the child's information would pop up and volunteer would select "check out."
If NOT using "tag scanner," volunteer selects child from roster and taps "check out" for a specific child.
For classrooms/grades where parent verification IS NOT REQUIRED:
Depending on your church's checkout policy, parent pickup/verification may not be required for older ages (ex: upper middle school, high school grades, etc.).
Volunteer can individually check each child out from mobile app or desk check-in station as described above. This can be quite cumbersome. We recommend using the mass checkout option after service to check out your older children where parent verification is not required.
MASS CHECK OUT
An admin can check out all children that haven't been checked out after a service. (See article linked below information regarding user roles.) Default system settings make this option available four hours after service start time. For more details, see our article, "Mass Checkout Option."
Note: If you want to use this option for children where parent verification IS REQUIRED, we highly suggest ensuring your volunteers are trained to check parent's physical or electronic pickup tags.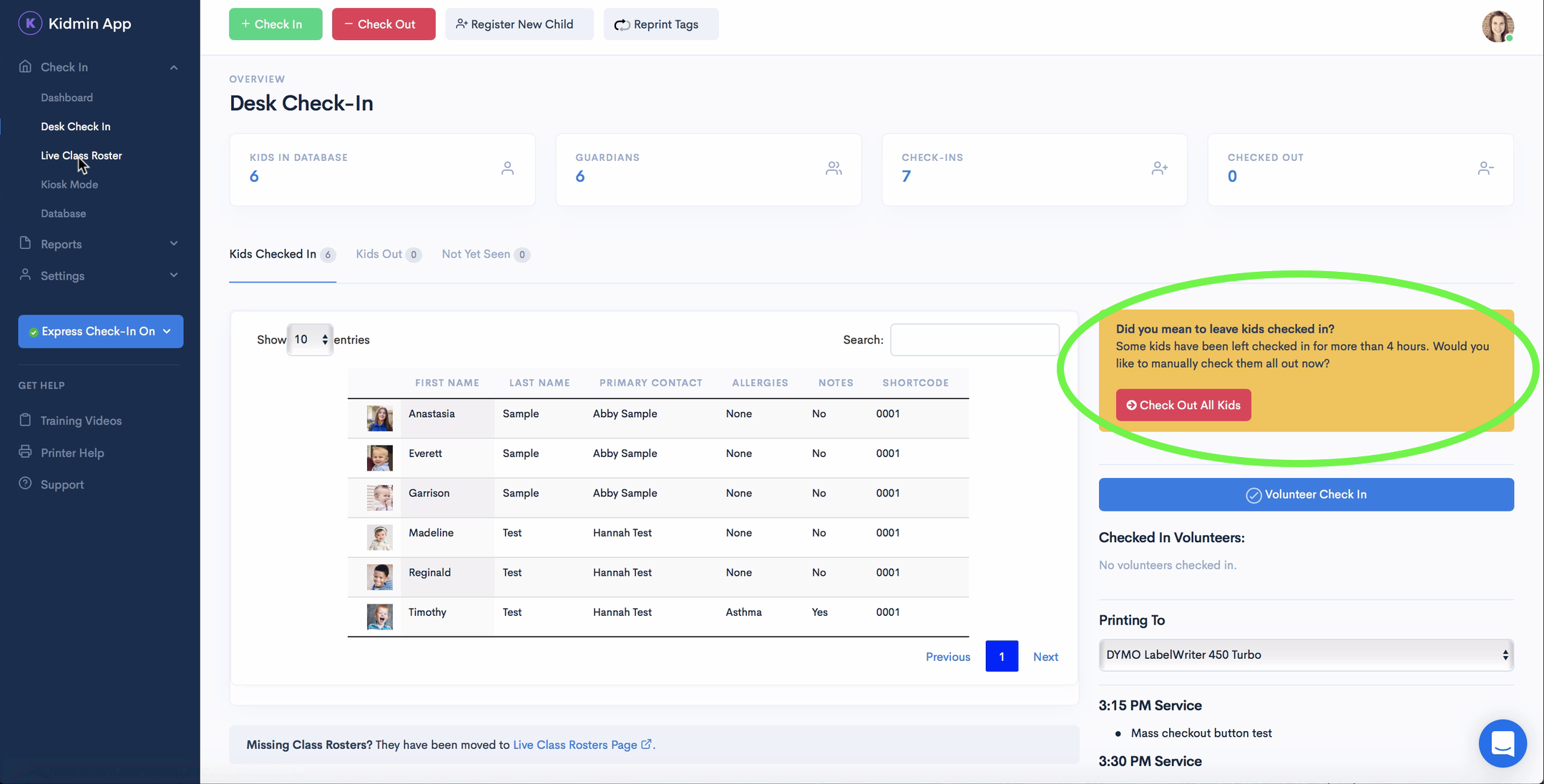 HELPFUL ARTICLES
To change tag printing settings per class, see "Tag Printing Options."
To add volunteers, see "How to Add a Volunteer."
*To change a user's role, see "Changing Roles."
Did this answer your question?