What if there are different people checking kids in and out? 
Maybe mom drops the kids off, but dad picks them up. Or Aunt Betty, or Grandma, or...you get the picture. 
No problem!

If your parents/guardians are using physical tags, they can 1) hand it off to another parent/guardian/approved person, or 2) take a picture of the pickup tag and send it to whomever is picking up the kids. This ensures your volunteers still have a tag to verify with.

It's even easier if your parents/guardians are using the mobile app. They can share the referral code with whomever is allowed to pick up the kids. Make sure you've enabled "allow parents to use pickup tag in mobile app" in your church settings (see screenshot below).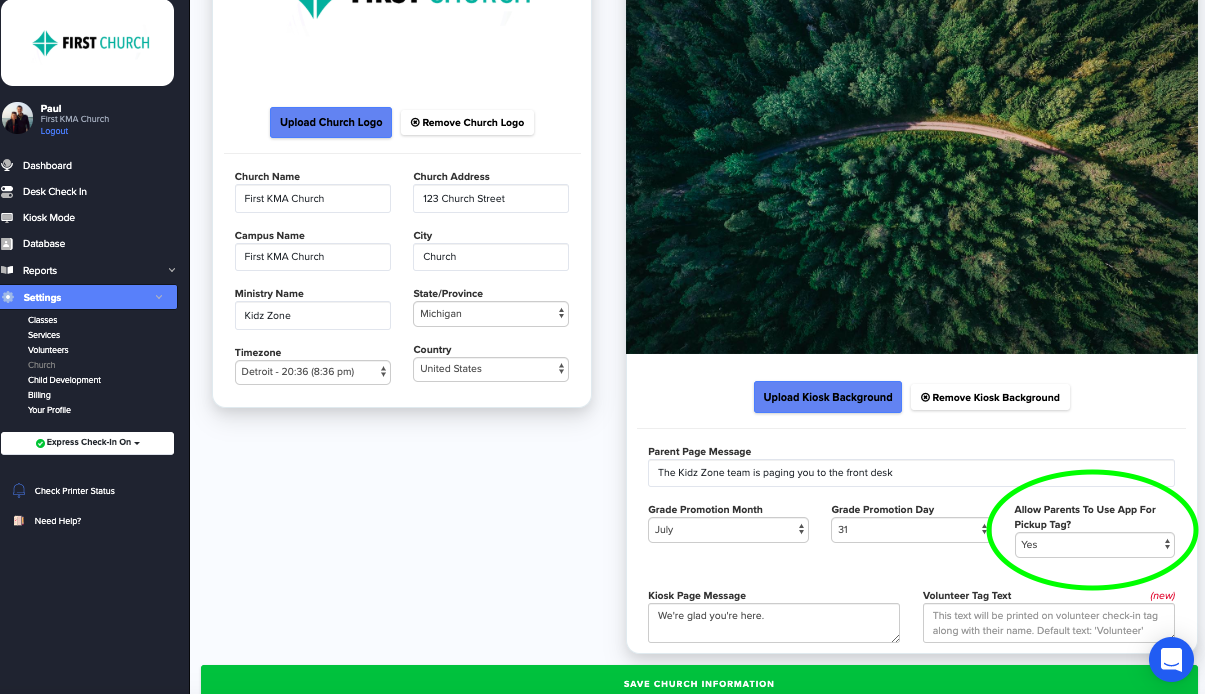 Anyone who's listed as a guardian can simply click the blue "Pickup Tag" button from their mobile app. The child's name show up along with a scannable QR code. Your volunteer can then verify it prior to releasing the child(ren).
Note: If parents choose to share their guardian code with others, it's up to them to make sure they're communicating drop off and pick up.