Available to Popular Plan users - to upgrade, click here.
Use our new registration reports to keep up with new kids and make following up a breeze.
You can view new registrations in your database using the following options:
Last week
Last 2 weeks
Last month
Last 3 months
Last 6 months
Past year
To download the report you're currently viewing, click the blue, "Download this Report" in the top right corner of your screen. You can filter report by regular or guest children. (Note: Guardian addresses are included in the CSV file.)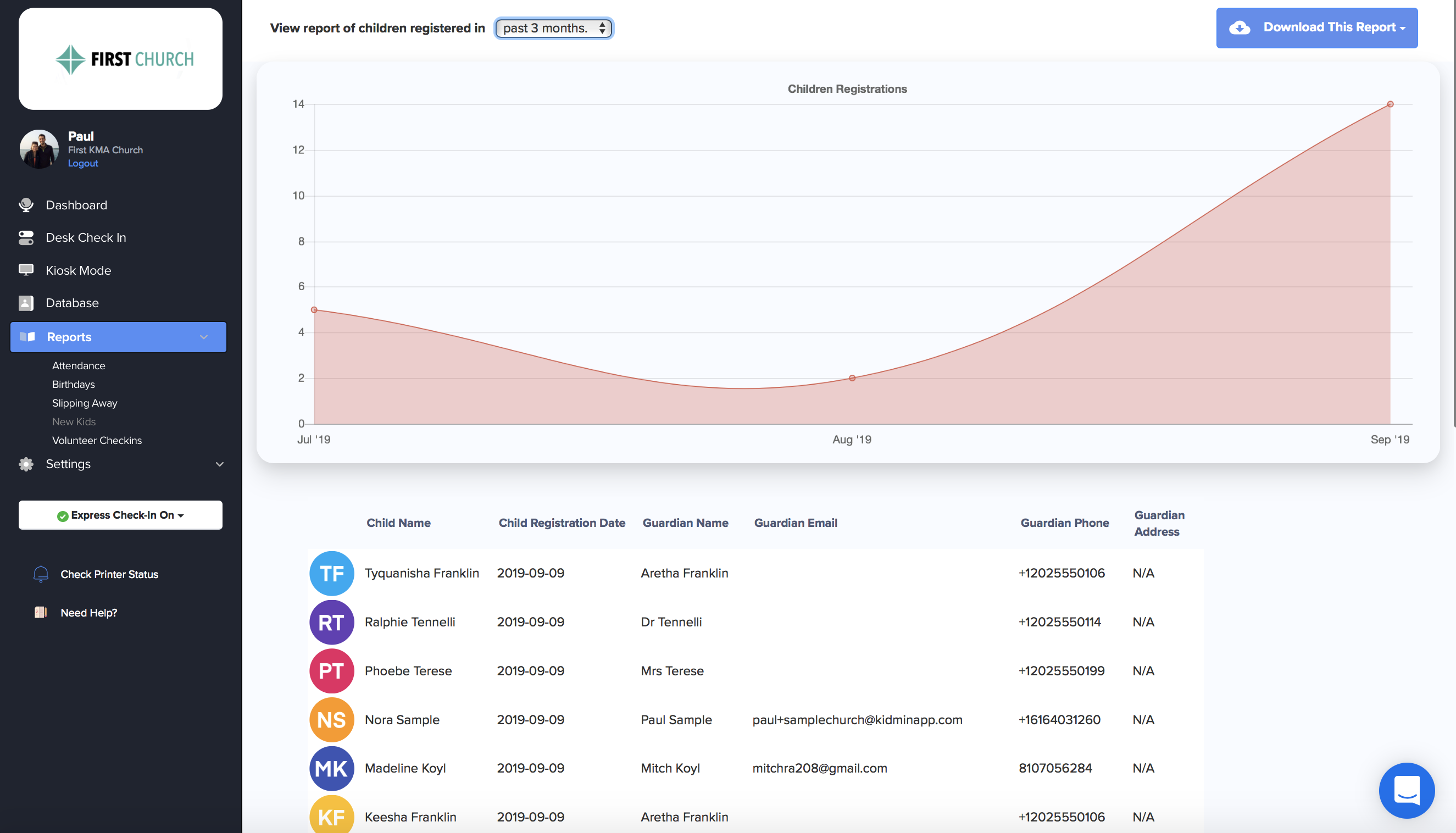 Real-life Tip: Download the report every few weeks and send a "welcome" card to your new kids!