Enabling self-registration link for parents
Enabling self-registration link for parents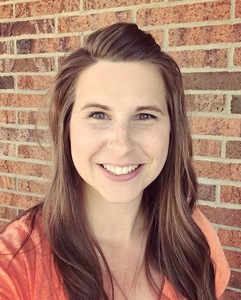 By Hannah
updated about 2 months ago
Parents/Guardian can now register themselves and their children via a self-registration link you can share. Once they've registered, they and their children will appear automatically in your church database.
TO ENABLE as an account Administrator:
Log in and go to church settings.
Select YES for "enable guardian self-registration" option.
Click green "save" button to save changes to church settings.
To get registration link, click "copy link." Once it says "copied to clipboard," send it via message or elsewhere by pasting it in, either by hitting ctrl+V or right clicking and selecting the paste option.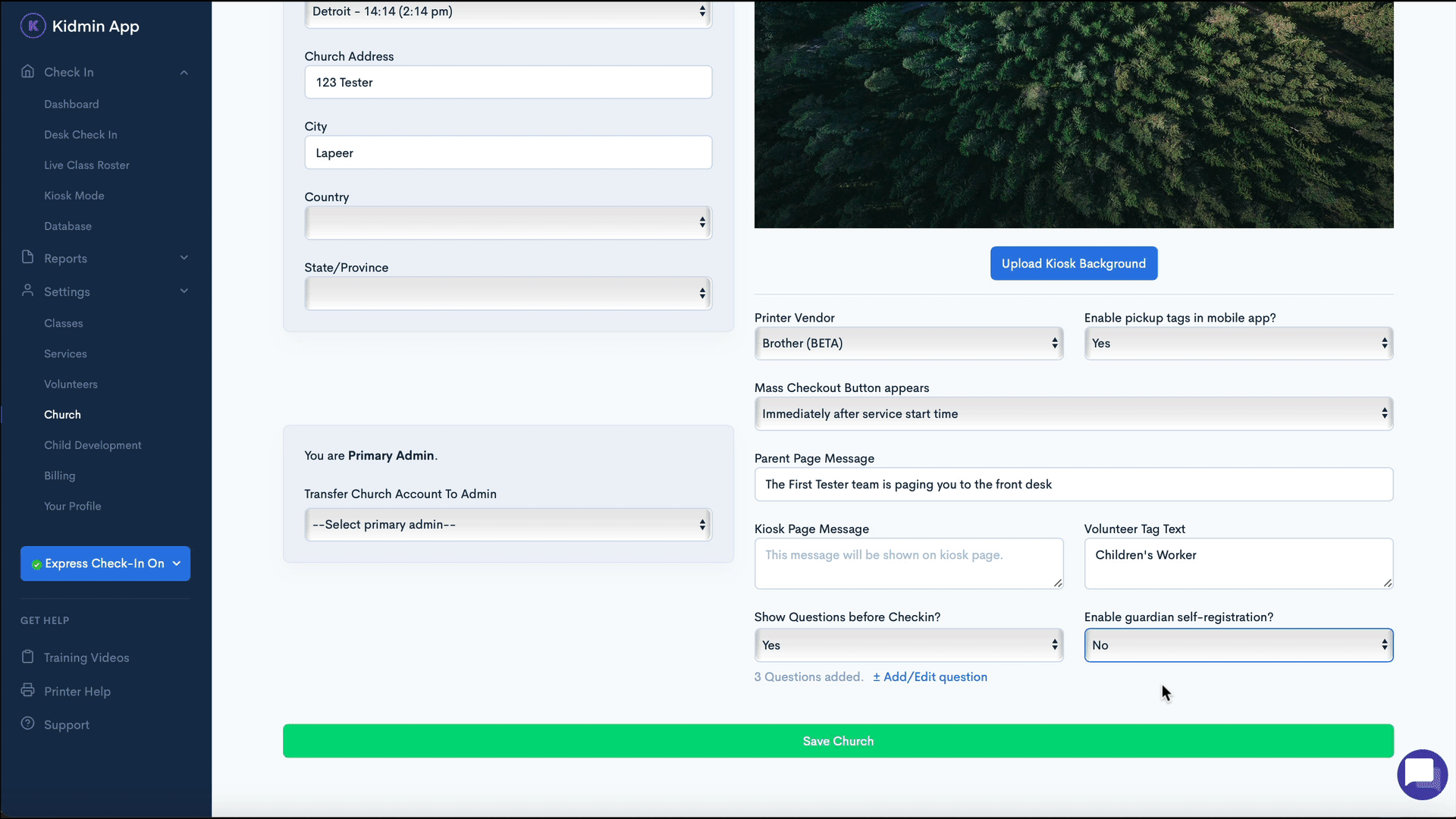 WHAT PARENTS WILL SEE: Once parents receive the link and click on it, they will be redirected to a web page. (NOTE: This is a registration page only and cannot be used for checkins. To use express checkin, parents/guardians will need to download the mobile app and log in using the email and password they created at this web page.)
1. First, they'll register themselves: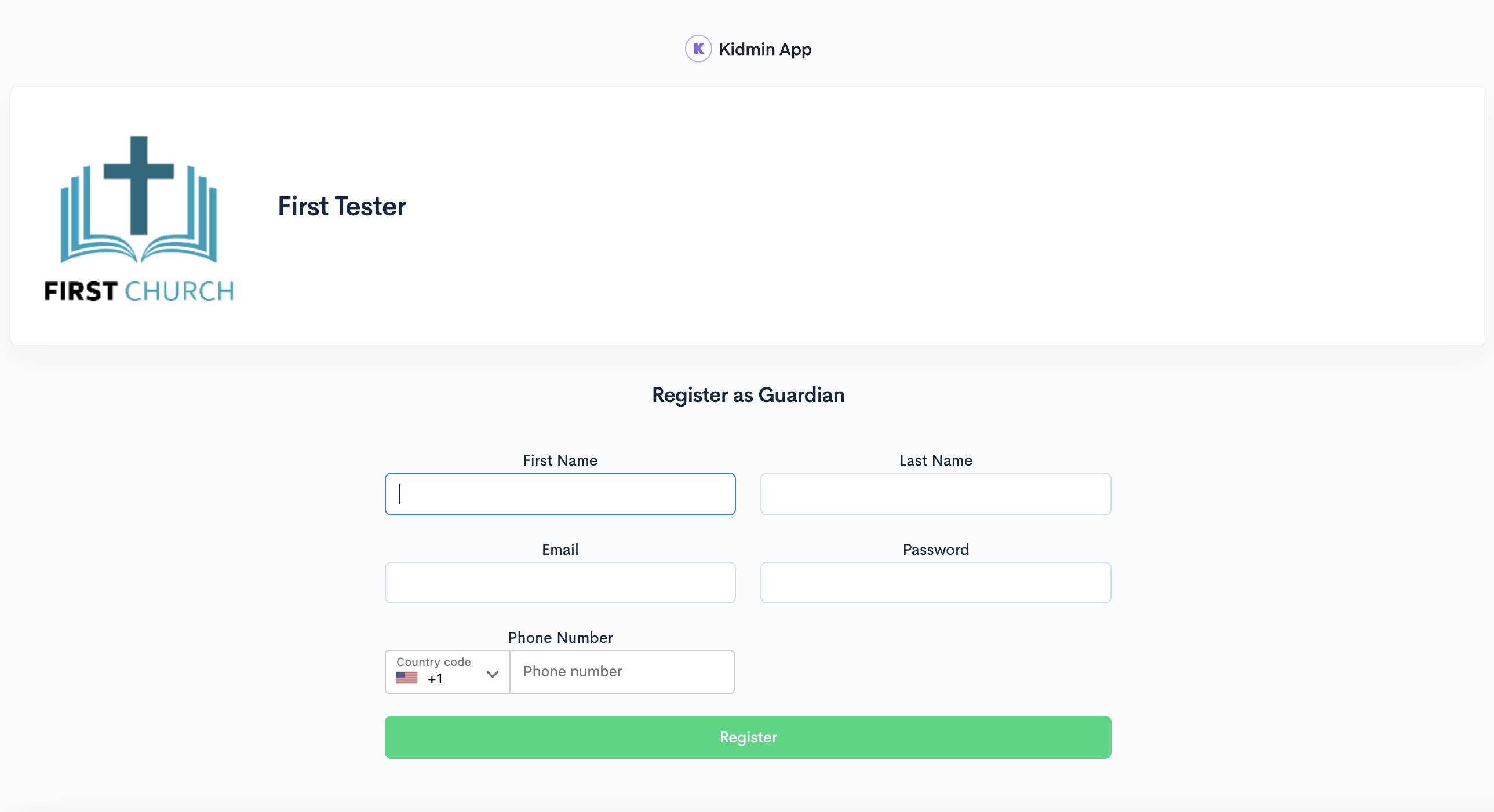 2. Once they click "register," they'll see an option to add children: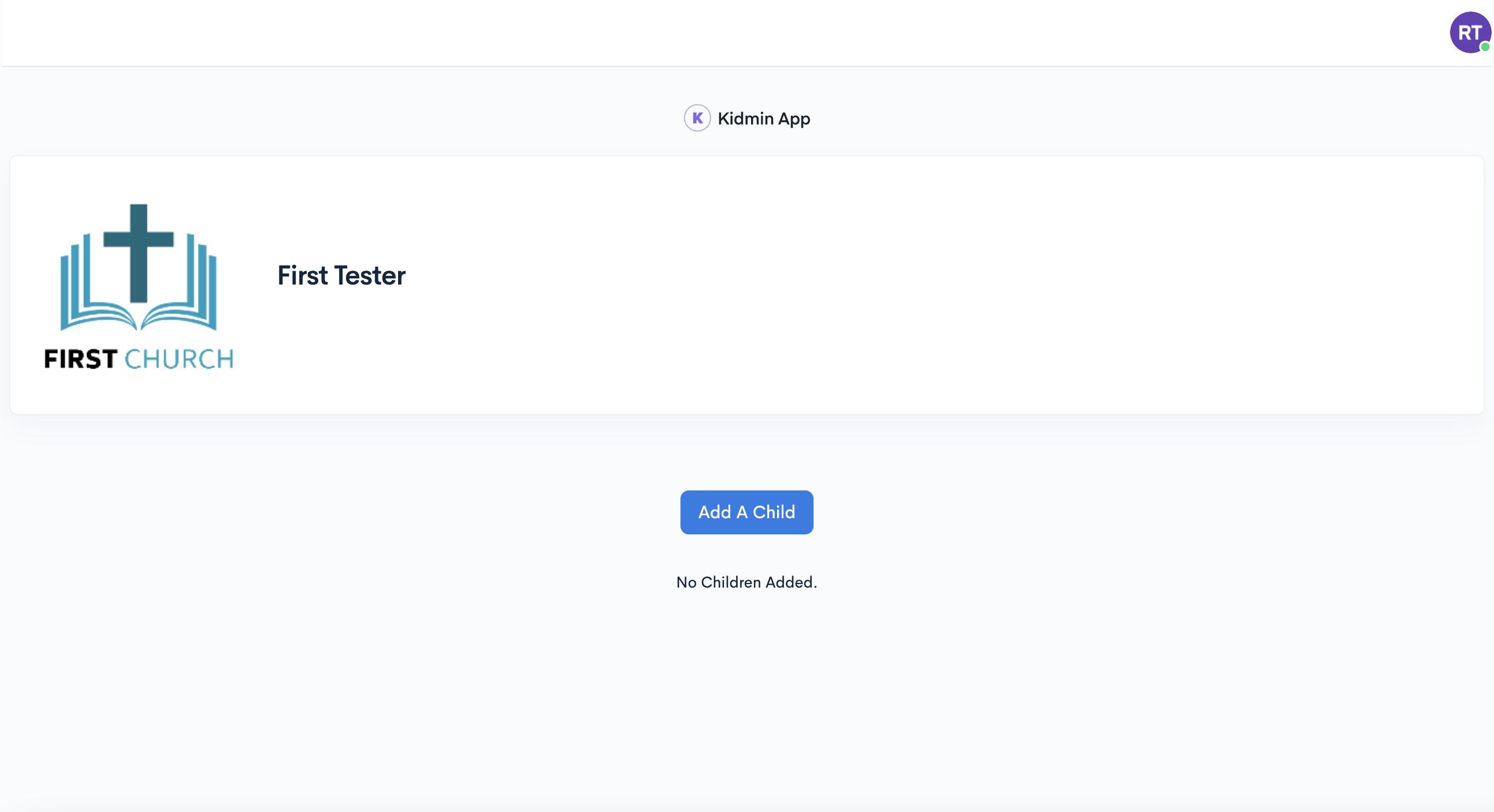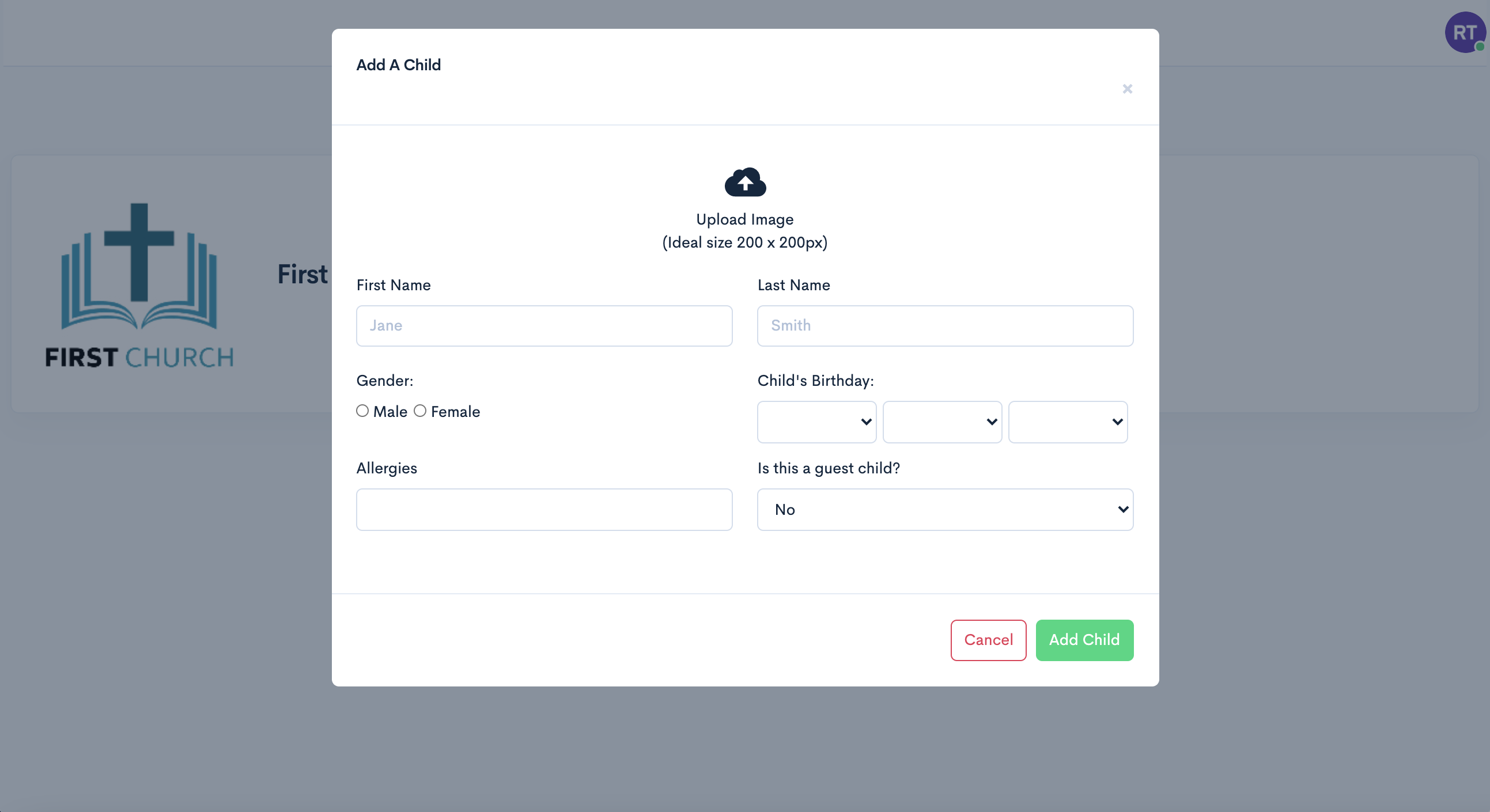 Did this answer your question?