Setting Up Your Brother Printer (Windows)
Setting Up Your Brother Printer (Windows)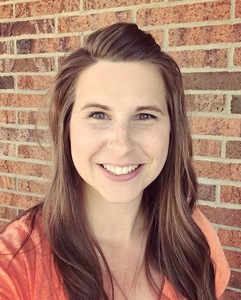 By Hannah from Kidmin App
updated 20 days ago
The Kidmin App supports Brother printers, specifically the
Brother QL-800 (use with
1.14 x 3.5in labels)
.
Prepare Your Computer:
Download Zadig-2.5 by clicking HERE (must be running Windows 7 or later). File will start downloading automatically. This is a third-party Windows application that installs a generic Windows USB driver to allow optimal communication between your Brother printer and our Brother printer app.


Open file once download has finished, by double clicking or selecting "Open

File."



Click "Yes" when permission request appears.


Click "Yes" if Zadig Update Policy window appears.


Select "WinUSB" from the selection menu and Click "Install WCID Driver."



Installing the Kidmin Printer app
Log in to your account & go to our printer help page.

Select that you are using a "Brother" printer from the dropdown and click on the download for your Operating System. Download will start automatically.

Select "Keep" from the menu option (three dots) by the download file once file has finished downloading.

Click "Show More" and select "Keep Anyway" from Windows permission request.

Double-click file (.exe). Click "More Info" and select "Run Anyway" from Windows permission request.

Select best install option for your ministry (your user account or all on the device). Installer will run. Click "finish" when complete (if "open Kidmin Printer" option is left checked, app will open automatically. For your first use, click logout and this will close the app automatically).

Plug in your Brother printer and ensure it is powered ON (green light) and connected to your computer.
Connecting the Printer to Your Kidmin App Account
Double click the Kidmin Printer app icon on Desktop screen to open printing application.



Log in with your Kidmin App account credentials.

On the next screen you will enter a name for the printer you're setting up

(this is helpful when using printers in different locations or if you have one that you dedicate to express checkins, etc).



On your church settings page, make sure your printer is set to "Brother."


From your

desk check-in page

, select the printer you just named from the "Printing To" dropdown menu.



In the printer app window, click "Print Sample." A sample label will print signifying that your printer is set up successfully.



You're all set for checkins to print!
If you run into any problems or have a question, please contact us at help@kidminapp.com. We will be happy to assist!
Did this answer your question?