There's a few possible reasons you're seeing this message:
1. (Ages 0-PreK) Your Child Development settings don't include that child's age. For more details on how to resolve this issue, click HERE.
2. (Any age) There isn't a class set up for the child's age. KidMin App will automatically put kids in the correct class based on what ages/grades you've specified in your class setup.
To resolve this error message, you need to add a class that includes that grade/age range.

For example, let's pretend you're trying to check in a child that's in the third grade, but you forgot to set up a class for 3rd graders. Here's how to resolve it.
From your dashboard select "Settings" on the sidebar and then "Classes."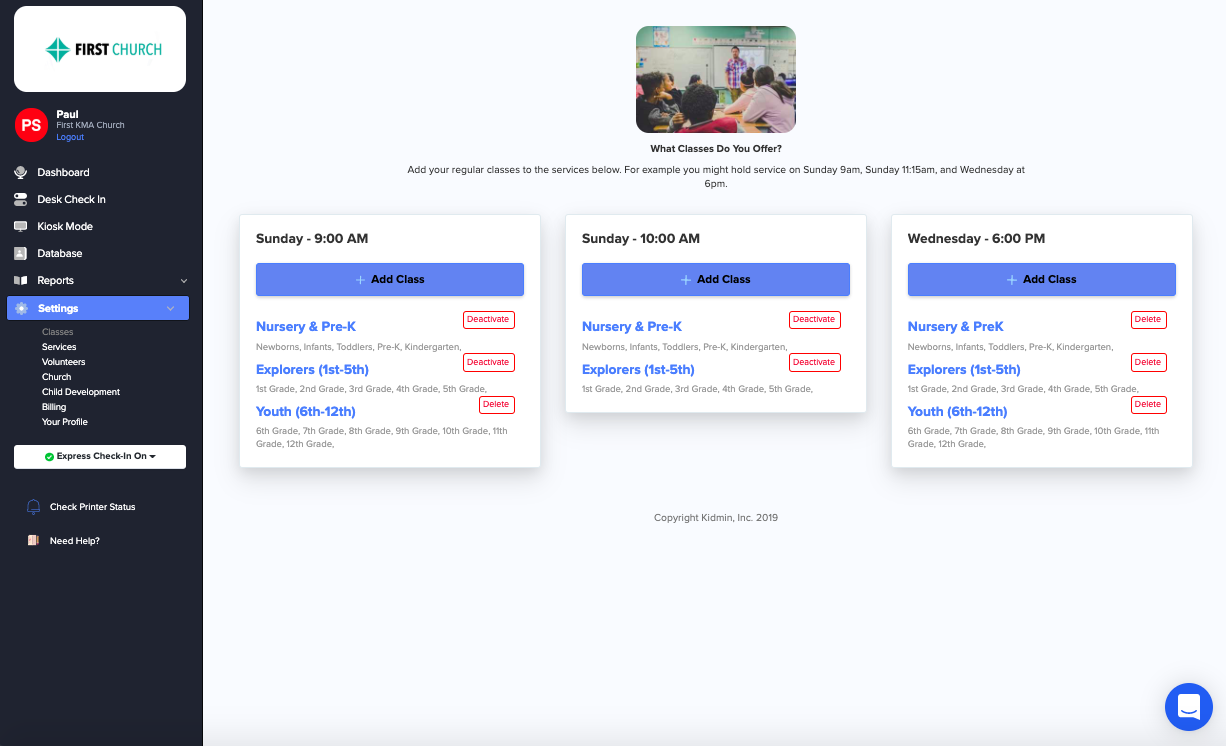 Hit the "Add Class" button. Fill out the class information and check "3rd Grade."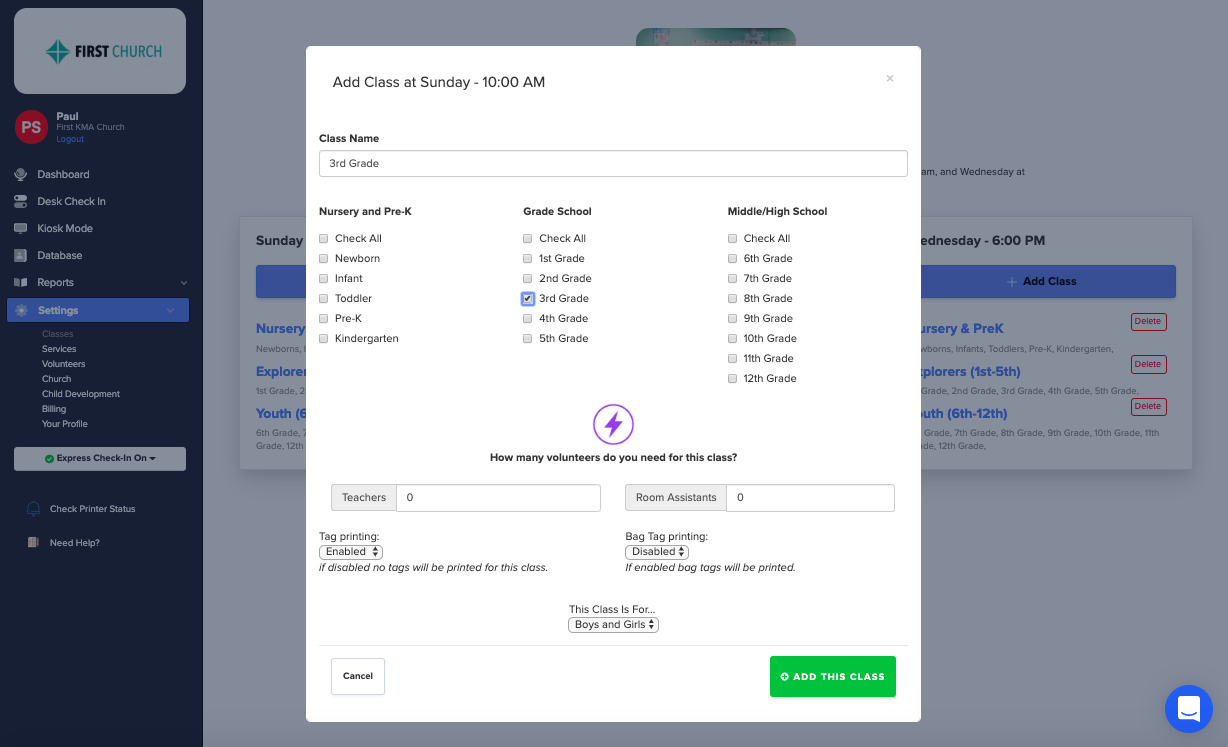 After you click "add the class," your third grader will be able to check in successfully!